A Trip to Salzburg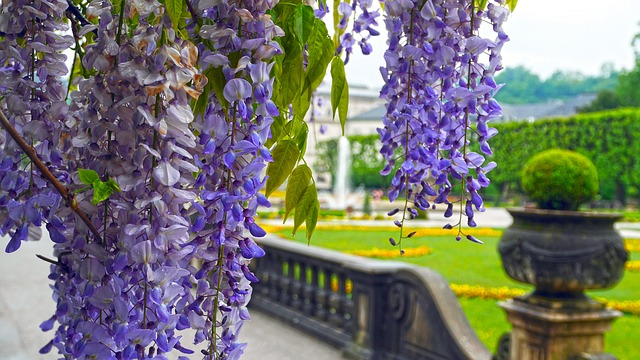 Among the most beautiful places situated around the Swiss Alps is Salzburg. It is both historically significant and is surrounded with natural beauty. From my personal experience the below mentioned are among the 'must visit' places in Salzburg. The Birthplace of Mozart For the music lovers, this place might be heaven. The home where world re-known composer, Mozart was born is now converted into a museum and his most cherished belongings are displayed there. His instruments along with documents and portraits are there to be viewed. If you check the event calendar you might be able to book for the concerts held in the museum.
Old Town The Salzburg's old town is small but beautiful. It is filled with historical monuments, buildings, fountains and small shops to serve you. It is a complete glimpse of an ancient town.
Hohen Salzburg Fortress If you are entering Salzburg, you will see it from far distance a fortress surveying over the city. This 900 years old structure is the only largest fully preserved fortress in Central Europe and has never been conquered by the opponents. Once you reach the top using the funicular railway, you can look at the calm and stunning city through the windows of the medieval rooms decorated with Gothic paintings. Never miss your chance to get clicked in the Bavarian costume at the photo studio near the castle.
Grosses Festspielhaus It is the venue for Salzburg's music festivals. Yes! the air of this place is filled with music. The acoustics are amazing and the performances given here are one of the best in the world. I give my word on it as I witnessed it myself.
The Pleasure Palace Helbrunn palace also called the pleasure palace is one of the most captivating Renaissance buildings. Built in the early 17th century, the palace is completely inspired by the Italian architecture. The alluring gardens with the unique trick fountains is something you would not want to miss at all. Traditional markets are also set in the venue on special days of the year. If you really want to get traditional in Salzburg, go to that market. Although my guest house owner encouraged me to go there but I was out of time. You certainly should not miss it.
Untersberg Last but not the least, Untersberg is something worth visiting. The cable car takes you to the top of the mountain giving you the most exhilarating experience you can ever have. Once on the top, you can choose your trekking route and off you go into the nature.
Tips If you are tight on budget then you can comprehensively have a tour of Salzburg in just two days. Buy the Salzburg card and make the most out of it.